On behalf of Nepalese Association in Southeast America (NASeA) together Association of Nepalese in Midwest America (ANMA), we take this pleasure to invite you all to join NASeA's Talk Session Conference.
Date : Sunday, February 21, 2016
Time : 11 AM – 1:00 PM EST
Conf. Call : (712) 432-0385
Conf. ID : 139 004#
Let us promote her model project, and bring more donations to support this noble mission.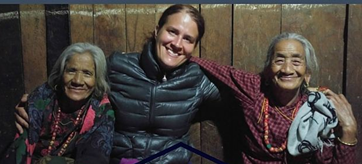 Natasha Wozniak
Lamjung Project Details by Key speaker
NASeA together with our partner organization ANMA has officially agreed to build the Model Village Project in Rainaskot village in Lamjung district of Nepal. As you are aware NASeA/ANMA joint convention 2015 held in High Point, North Carolina had made a historical commitment to raise the fund and "Help us to Rebuild Nepal! Save the Lost at Any Cost."
We are pleased to share with you that this "NASeA-ANMA House" project in Lumjung will go a long way in reinforcing NASeA and ANMA's decade-long true partnership and which will reflect our joint commitm