12th Annual ANMA/NASeA Joint Convention, 2016 Concludes Successfully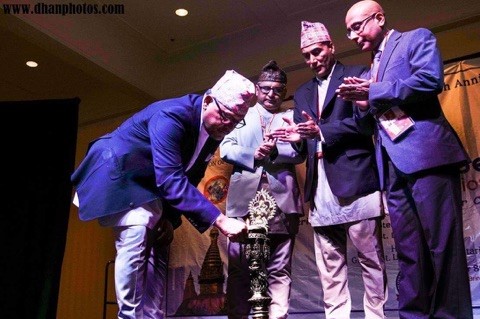 The twelfth Annual Joint Convention of the Association of Nepalese in Midwest America (ANMA) and the Nepalese Association of Southeast America (NASeA) was held in St. Louis, MO at the Union Station – a Double Tree by Hilton Hotel from September 2-4, 2016. The Greater St. Louis Nepali Chautari (GSTLNC), was the gracious host of the Joint Convention. This convention also marked the 35th Convention for ANMA and 25th Anniversary of NASeA.
The conference welcomed over 600 attendees from across America, St. Louis Bhutanese Nepali community members as well as visitors from Nepal and various parts of the world. The theme of the convention was "Nepali American Community, Preserve Our Culture and Identity" and its conclusion marked yet another validation of the concept of ANMA and NASeA, regional organizations, collaborating with local Nepali organizations in these undertakings and rendering Conventions into sought-after events by host cities in the presence of Nepali-Americans.
The formal opening Ceremony was on September 4th and featured Convention Chair, GSTLNC President Mr. Balram Panthi, NASeA President Mr. Bimal Nepal, ANMA President Mr. Sushil Raj Sharma, Chief Guest H.E. Ambassador Dr. Arjun Kumar Karki, Embassy of Nepal, and Member of Parliament of Nepal Mr. Ambar Bahadur Thapa as well as leaders and representatives of various Nepali and American organizations.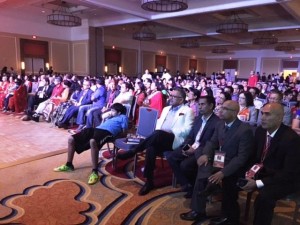 H.E. Ambassador Dr. Karki officially inaugurated the convention following the traditional lightening of the deep in Panash.
H.E. extending his remarks during the convention, highlighted various task the Nepal Embassy has performed in the past and extended special thanks to all Nepali organizations, individuals and US nationals for providing financial support to collect fund for the catastrophic earthquake that struck Nepal in 2015. He informed that the Nepal Embassy to US has posted all the details of the pledged donation in the website.  Furthermore, he added the US Embassy Task team during the convention is a perfect example for our extended services to outreach the non-resident Nepalis in US along wit