The Public Relations Committee of Nepalese Association in Southeast America (NASeA) extends a cordial invitation to the Sunday, November 9, 2014 Monthly Talk Session over the phone
With Dr. Parag A. Pathak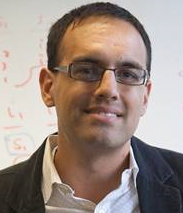 Dr. Pathak is a top Ivy League trained economics Professor of Massachusetts Institute of Technology (MIT). He is one of the brightest, youngest and high-achieving young scientists of Nepalese ancestry in the US. He has won many prestigious honors and awards during his short career. His PhD advisor was Dr. Alvin Roth, an economics professor of Harvard University, who was awarded Nobel Prize in Economics for 2012. He has been invited to numerous plenary talk sessions around the world as a keynote speaker. He will talk about market design, education reforms and other related topics. His enviable resume is attached and also has a Wikipedia page (http://en.wikipedia.org/wiki/Parag_Pathak).
Date: Sunday, November 9, 2014
Time: 11 AM Eastern Time
Venue: Conference Call
Phone:     (605) 562-0020      
Meeting ID: 122-152-689
Please do not miss out this important interactive session with Dr. Pathak. Following his talk, he will take questions.
Moderator:
Nar Kaji Gurung, Ph.D.
Associate Professor of Animal Sciences at Tuskegee University, Alabama and Chair
Public Relationships Committee
Nepalese Association in Southeast America (NASeA)
Phone: 334-727-8457
Email: nkgurung2002@yahoo.ca