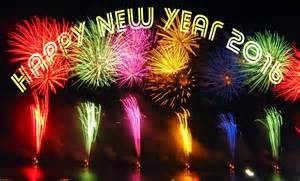 LET US TOGETHER WELCOME HAPPY NEW YEAR 2016 !

Respected Nepali Community and friends of Nepal in the NASeA region and beyond,
Respected editors Online/TV/Print Media around the globe, 
HAPPY NEW YEAR 2016!

On behalf of the Nepalese Association in Southeast America (NASeA), I wish you and your family members good health, happiness, peace and prosperity this holiday season and during Happy New Year 2016.
As we welcome the New Year 2016, NASeA marks its twenty five years of establishment.  At this moment of joy and happiness, I would like to honor all the founders former presidents, their respective executive officers/advisers, life members and well-wishers.  Without them NASeA's glory would not have earned the trust of their members and it would not have reached this new height.
Marking this moment, NASeA has officially announced a 25-member Silver Jubilee Celebration Committee including all Former Presidents to celebrate the Silver Jubilee in 2016 and keep the flame of "NASeA's Spirit to Serve" alive.

Please join me in saluting all of our former NASeA Presidents whose contribution and service towards our community is duly recognized. Our team that will serve the term 2015-17, will continue to do its best to serve NASeA as guided by our founders following the democratic principles and the charter of this great organization with full faith, honesty and transparency. 
SALUTE TO YOU ALL 
Founding President:
Bishwa Acharya, Ph.D (GA)
Former Presidents:
Dharmendra Dhakal, Ph.D. (TN) 
Samanta  Thapa, Ph.D. (TN) 
Hari Dhungana, Ph.D. (GA) 
Ramesh N. Amatya, Ph.D. (TN)
Shaubhagya  Shrestha (GA)
Prakash B. Malla, Ph.D. (GA)
Narayan Rajbhandari, Ph.D. (NC)
Tek Thapa (GA)
Raja Ghale (GA)
Dr. Sanjeeb Sapkota (GA)
Ram Chandra Baral, Ph.D. (SC)

As we celebrate NASeA's twenty five years of glory, we would like to go above and beyond to best serve Nepali community here in the U.S. and also play a catalytic role to lead Nepali and friends of Nepal and like-minded individuals and experts without any organizational boundaries to guide and help the leaders of Nepal on all fronts so that the basic principle of democratic norms- always placing the common people's agenda first- is followed in Nepal. 

Once again, let us all welcome the New Year 2016 and celebrate all year long "NASeA Silver Jubilee 2016" with various activities in each of our respective regions and together reinforce our commitment to give consistency to NASeA's bright legacy and keep our identity as Nepalese Americans here in the US and best represent/serve placing our community first in this great nation.

Happy Holidays and Happy New Year 2016! 

Always for the Nepali American community and Friends of Nepal,

With Respect,
Bimal Nepal  
President 
Nepalese Association in Southeast America (NASeA)