Dear Respected Nepali Community,
You are cordially invited to this important interaction program with Kanak Mani Dixit, a renowned intellectual,
journalist, civic activist, and social worker from Nepal.
Please Join Conference Call and Facebook Live
Facebook Live: Kanak Mani Dixit, Bishwa Subba
Date: 05/07/2017 (Sun)
Time: (8:00-9:30) pm EST
Conf. Call Dial: (712) 432-0385
Conf. Call PIN: 139004

Moderator: Shailendra Bajracharya (Executive Vice President, NASeA)
Agenda:
Opening remark from Bimal Nepal, NASeA President
Interaction Topics

Social Works: Spinal Injury Rehab Center  (SIRC) & New Sajha Yatayat,
Civic Society: Pillar of Justice, Democracy and Rule of Law,
Intellectual Journalism: Its Role for Sociopolitical  Development
Culture and Arts: FSA and KIMFF

Closing Remark from Mohan Timilsina, NRN GA Chapter president
Organized by:
(1) External Relation Committee, Nepalese Association in Southeast America (NASeA)
(2) NRN USA Georgia Chapter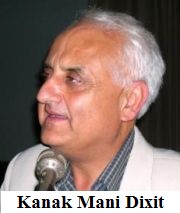 Kanak Mani Dixit was born on January 27, 1956 in Lalitpur. He is a renowned Nepali intellectual, journalist, civic activist, social worker, and environmentalist.
As an intellectual journalist, he founded the bimonthly magazine Himal in 1987 which subsequently became Himal Southasian and also co-founded Himalmedia. As a civic activist, he played a prominent role in mobilizing Civic Society during the initial days of Jana-andolan III to bring back democracy to Nepal.
As a social worker, he founded Spinal Injury Rehabilitation Center (SIRC) at Dhulikhel, Nepal, the first of its kind in Nepal. And, he gave rebirth to the long defunct Sajha Yatayat in a new form – an eco-friendly sustainable business model.
As a culturalist, he founded Film South Asia (FSA), an annual film festival of documentary films from South Asia. Plus, he also has a key role in supporting popular Kathm