The Public Relations Committee of Nepalese Association in Southeast America (NASeA)
Extends a cordial invitation to the interactive program with: Commissioner of Asian and Pacific Islanders Ms. Sanjita Pradhan
Sunday, June 14, 2015  
Time: 11:00 AM EST
Conference Call Phone No. (605) 562-0020; ID: 122-152-689.
Theme: Getting to know Sanjita Pradhan: Newly appointed Commissioner by President Obama to the President's Advisory Commission for Asian and Pacific Islanders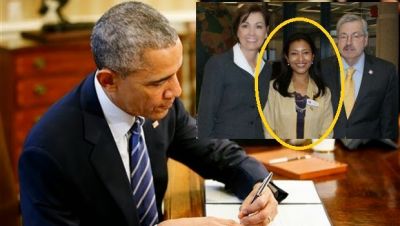 A native of Nepal, Sanjita has worked with refugees and immigrants in Iowa for the last eight years in many different capacities. Sanjita was the Resettlement Director at Catholic Charities where she helped resettle and integrate thousands of refugees from Nepal, Iraq, Burma, Eritrean, Sudan, Liberia, Tunisia, Pakistan and many other countries.
Sanjita joined the Department of Human Rights, Office of Asian and Pacific Islander affairs in 2013 to explore looking at these system issues from a macro level and advocate for appropriate services for the underrepresented.
As the Executive Officer of the Office of Asian and Pacific Islander Affairs, Sanjita strives to be the voice of these many underrepresented refugees and immigrants who have high barriers such as language, transportation, cultural knowledge and ability to navigate the new system they are in. Having served them at the grass roots level and encountered numerous system issues, Sanjita's goals are to find ways to bridge those gaps in existing services in our community, to enable our community become more welcoming and inclusive.
Sanjita's role at the Department of Human Rights is to serve as the central permanent agency to advocate for Asian and Pacific Islanders (API) in the state, coordin